TAROT
Featuring Ellen Fast, piano
TAROT–my debut album with the superlative pianist Ellen Fast–aims to create repertoire for the catalog of contemporary art song for tenor and piano by utilizing the voices of a diverse cohort of young American composers, poets, and musicians.
This album has origins which go some years back to when I was working in Norway. On a day off spent wandering Oslo, I envisioned an album for myself which would feature songs of living American composers. The seed for TAROT germinated during many life changes, from personal illness to the tribulations of our greater world. A profound desire to reach out for understanding during such a dramatic period in my life found me riffling through the tarot deck once again.
Some of the pieces heard in this album had their genesis while I was resident tenor in the Composers & the Voice fellowship of the American Opera Project. The collaborators that make up the body of TAROT are people I am fortunate to call colleagues and friends, and I feel proud and grateful to be able to advocate for their craft–to stand alongside their work as an interpreter.
Through life and death, love and destruction, TAROT weaves itself by way of lyric and melodic line. This act of creation momentarily reacquaints us with the enigma of mortality but also asks us to consider what it means to be alive. It calls to us from the ether:
Beware the one who comes with rope.
About the Album Art
The album art for TAROT is a tintype by photographer Justin Borucki of splayed Tarot cards with my face behind them, almost wraithlike, out-of-focus. If you look closely, you will see the Devil card is the focal point. Why? Two reasons. First, the Devil card in Tarot sometimes points to being bound to something, for better or for worse. I think from time-to-time all artists resonate with this idea in relation to their craft. The Devil card is also connotative of our wild, primitive nature. It is thought by many that the modern-day image of Satan is a direct morphological translation of the Greek god Pan–Pan, the god of the wilds, of rustic and improvisatory music. I believe it is from this primal, untamed place within us where all our artistic and creative impulses spring forth.
Artist: María Gonzalez
The relationship between composer and singer can be an intimate one. The musical and life experiences they share seep into the work that is written for the singer and likewise into the singer's performances. It is that intimate relationship that I hear when I listen to the four song cycles which make up this recording.
The seeds for three of these cycles—Romance Suite, A Fire Within and Tarot— were planted in the Composers & the Voice fellowship program at The American Opera Project. Over the course of a year I watched how composers Alaina Ferris, Michael Lanci and Mary Prescott drew out the specific colors of Stoddard's voice, and librettist/poet Amanda Hollander embraced the way Stoddard worked with text. Each new piece written for Stoddard showed clear inspiration from what he had brought to each of the other composers' music. Surprisingly deep collaborative relationships and bonds were forged— relationships that otherwise might take many years to build. The three expansive and wildly varied song cycles that you hear here are the true fruits of the seeds we planted in the Fall of 2019.
Stoddard's connection to Michael Markowski predates all of these, primarily through familiarity with Michael's large catalog of music for wind ensemble. The development of Mortally Wounded, Michael's first work for classical voice, followed a similar process to the Composers & the Voice model, albeit through workshops over iPhone during the pandemic.
The rich, nuanced and probing performances captured in this recording from both Stoddard and pianist Ellen Fast are testaments to this intimate relationship between creators and interpreters. I have been fortunate to watch from the side as these relationships have grown, and am excited that it is shared here with you.
— Steven Osgood, Founder and Artistic Director, Composers & the Voice at The American Opera Project
"A Star"
from Mortally Wounded, Michael Markowski
There is a tranquil star,
A star that has no eyelids
–Where?
–A star…
In the sleepy water
Of the pond.
-Federico García Lorca (translation: M. Markowski)
An example of Lorca's more surrealistic style, this song was a part of the first inception of Mortally Wounded, released in 2020 after a series of virtual workshops which took place during the pandemic. It, along with two other songs ("The Guitar," "Trees"), join the remaining five settings which will complete Markowski's eight movement cycle.
"Orange"
from Mortally Wounded, Michael Markowski
In the green morning
I wanted to be a heart.
a heart.
And in the ripe evening
I wanted to be a nightingale.
A nightingale.
(Soul,
turn the color of orange.
Soul, turn the color of love.)
In the vivid morning
I wanted to be myself.
A heart.
And in the ripe evening
I wanted to be my voice
A nightingale.
Soul,
turn the color of orange.
Soul,
turn the color of love.
-Federico García Lorca (translation: M. Markowski)
The poetry of Lorca's "Ditty of First Desire" points to just that: a burgeoning, ripening amorous awakening.  It treats desire like the maturation of a Seville orange–at first green and fresh like youth or morning light, then lush and rich like the sunset and sexuality.
For this concept video, composer and videographer Michael Markowski wanted to work against the voluptuous romance of the text. Instead of centering on erotic desire, we chose to focus on the concept of self love. We all need to be loved for who we are, and the most important foundation of that yearning lies within ourselves. What masks must we wear each day to cover our own fragility? What lies beneath when all we want is to be comfortable and adored in our own flesh? Thus for this video we find our protagonist as the melancholic Pierrot. He washes away the heartbreak of the previous day only to paint his face anew for public life. Yet, in an ever-circling tale, the mask must melt away to reveal his delicate, vulnerable humanity. But there is always hope, where pain can always be wiped clean again in the green morning light.
"The Hermit" and "The Wheel of Fortune"
from Tarot, Mary Prescott + Amanda Hollander
"The Hermit"
When clouds hide the constellations
A lantern
Will light the wooded path.
____________________________________
"The Wheel of Fortune"
Lace your shoes.
Step into sunlight.
Close the oak door
And meet the world.
-Amanda Hollander
Mary Prescott, Amanda Hollander, and I dreamed up a short tarot-themed song cycle which would highlight several cards of the Major Arcana. An earlier inspiration for the form of this piece was Poulenc's Le Bestiaire, thus we see Tarot unfold as little poetic miniatures of each card–a brief musical fortune reading.
When I partnered with videographer Travis Estvold, I wanted to feature two songs from Tarot with contrasting characters. Travis had a vision of something timeless, obviously modern but with an aura of anachronism. We decided to capture them as a sort of fever-dream–a hallucinatory tarot ritual which seems to play out from night to day, but could be just as easily reversed, like the tarot cards themselves.
Ellen Fast/Piano
Pianist Ellen Fast is an active contributor to Pittsburgh's music scene. She founded the Jade Piano Trio, which gave its debut performance in October 2018 as part of the Music in a Great Space series at Shadyside Presbyterian Church. She collaborates often with area vocalists and instrumentalists and has appeared with the Pittsburgh Concert Chorale, the Incidental Chamber Players, and OvreArts. She plays regularly for the Mt. Lebanon High School choirs and has served as rehearsal accompanist for Resonance Works | Pittsburgh.
Ellen also loves choral singing and is a member of several area choirs: the chamber choirs Pittsburgh Camerata and Voces Solis (which performed at the 2018 Eastern Division ACDA conference and also collaborated with the Chieftains); and the Chancel Choir at Shadyside Presbyterian Church. She was a member of the twelve-voice professional women's ensemble Seraphic Singers and was a Core member and occasional accompanist for the Mendelssohn Choir of Pittsburgh.
Ellen received a master's degree in collaborative piano performance from the University of Wisconsin–Madison, where she was a recipient of several scholarships. Her undergraduate degree is from Goshen College in northern Indiana, where she was a winner of the school's annual Concerto-Aria Competition.
Ellen recently completed a diploma in Horticulture Technology and is now working at a garden center in Pittsburgh. She also proofread books for Harper Collins and Houghton Mifflin Harcourt and music scores for A-R Editions. In her free time, she enjoys baking, doing the New York Times crossword puzzle, and gardening.
Alaina Ferris/Composer
Alaina Ferris is an interdisciplinary composer, poet, and performer who specializes in choral works, opera, and contemporary theater. As an active pianist and Celtic harpist, her music is inspired by a love of Renaissance chorales and her former work as a music therapist. She is one half of the indie-folk duo, Physical Kids, alongside Matt Schlatter.
She is an awardee of the New Music USA 2022 Creator Development Fund; was summer 2022 artist resident at Cité International des Arts in Paris; a 2019-2021 Composer Fellow at The American Opera Project; a co-winner of the 2019/2020 Brooklyn Youth Chorus Composer Competition; and selected as a 2019 National Sawdust Summerlab Musician. Alaina's work has been presented at HERE, SoHo Rep, Barnard College/Columbia University, Abrons Arts Center, The Connelly Theater, and St. Ann's Warehouse.
She earned her B.A. in Music and Creative Writing from the University of Denver and her M.F.A. in Poetry from New York University, and now lives in Brooklyn.
www.alainaferris.com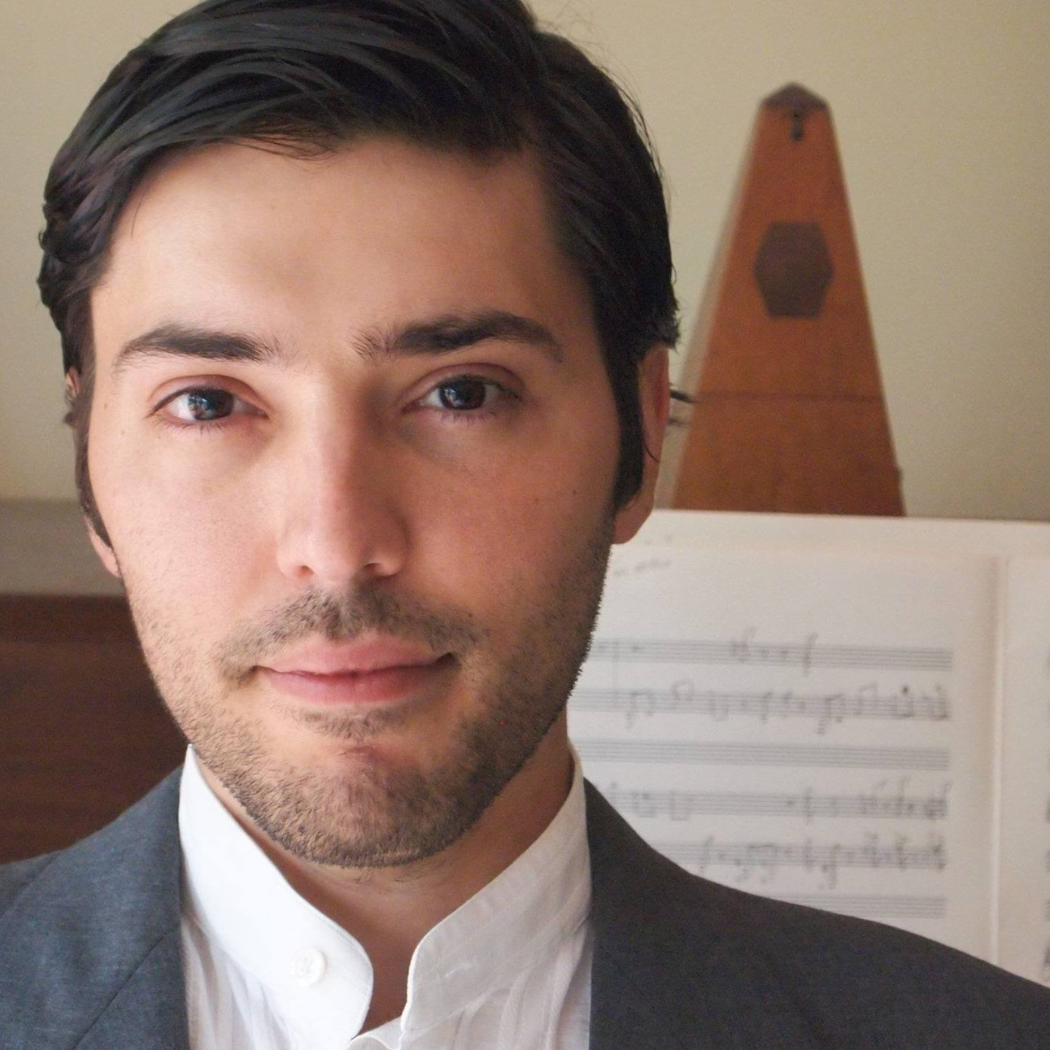 Michael Lanci/Composer
Michael Lanci is a composer and performer currently residing in Saratoga Springs, New York. His music is viscerally engaging and stylistically diverse, drawing from a wide range of influences. Michael's short comedic chamber opera Admissions, written in collaboration with librettist Kim Davies as part of the American Opera Initiative program with the Washington National Opera, was premiered in January 2020 at the Kennedy Center. He was a finalist for the 2018-19, Beth Morrison Projects Next Generation competition that included the commissioning and premiere of his first opera Crude Capital with libretto by Ajax Phillips. Michael recently concluded a fellowship with the Composers and Voice program hosted by The American Opera Projects based in Brooklyn, NY. Michael is also working on a variety of projects within the world of Folk, Folk Rock and Indie Rock.
www.michaellanci.com
Michael Markowski/Composer
Michael Markowski is fully qualified to watch movies and cartoons. In 2010, he graduated with a degree in 'Film Practices' from Arizona State University. While Markowski never studied music in college, he has studied privately with his mentors, Jon Gomez, Dr. Karl Schindler, and Michael Shapiro. He has received commissions from a number of organizations including CBDNA, The Consortium for the Advancement of Wind Band Literature, The Lesbian and Gay Band Association, the Durham Medical Orchestra, the Florida Music Educator's Association, and has received performances from the United States Air Force bands, The Phoenix Symphony, the Arizona Musicfest Symphony Orchestra, and from hundreds of bands around the world.
www.michaelmarkowski.com
Mary Prescott/Composer
Mary Prescott is a Thai-American interdisciplinary artist, composer and pianist who explores the foundations and facets of identity and social conditions through experiential performance. The Washington Post describes her work as "masterfully envisioned… a bright light cast forward."
Prescott is an awardee of the McKnight Composer Fellowship, NPN Creation and Development Fund, New Music USA, Puffin Foundation, Opera America, and several regional arts councils. Her commissioners include American Composers Forum, Roulette, Living Arts, Public Functionary, White Snake Projects, and Metropolis Ensemble. She has held residencies with Roulette, Lanesboro Arts, Avaloch Farm, Hudson Hall, The League of Independent Theater, and Arts Letters and Numbers.
www.mary-prescott.com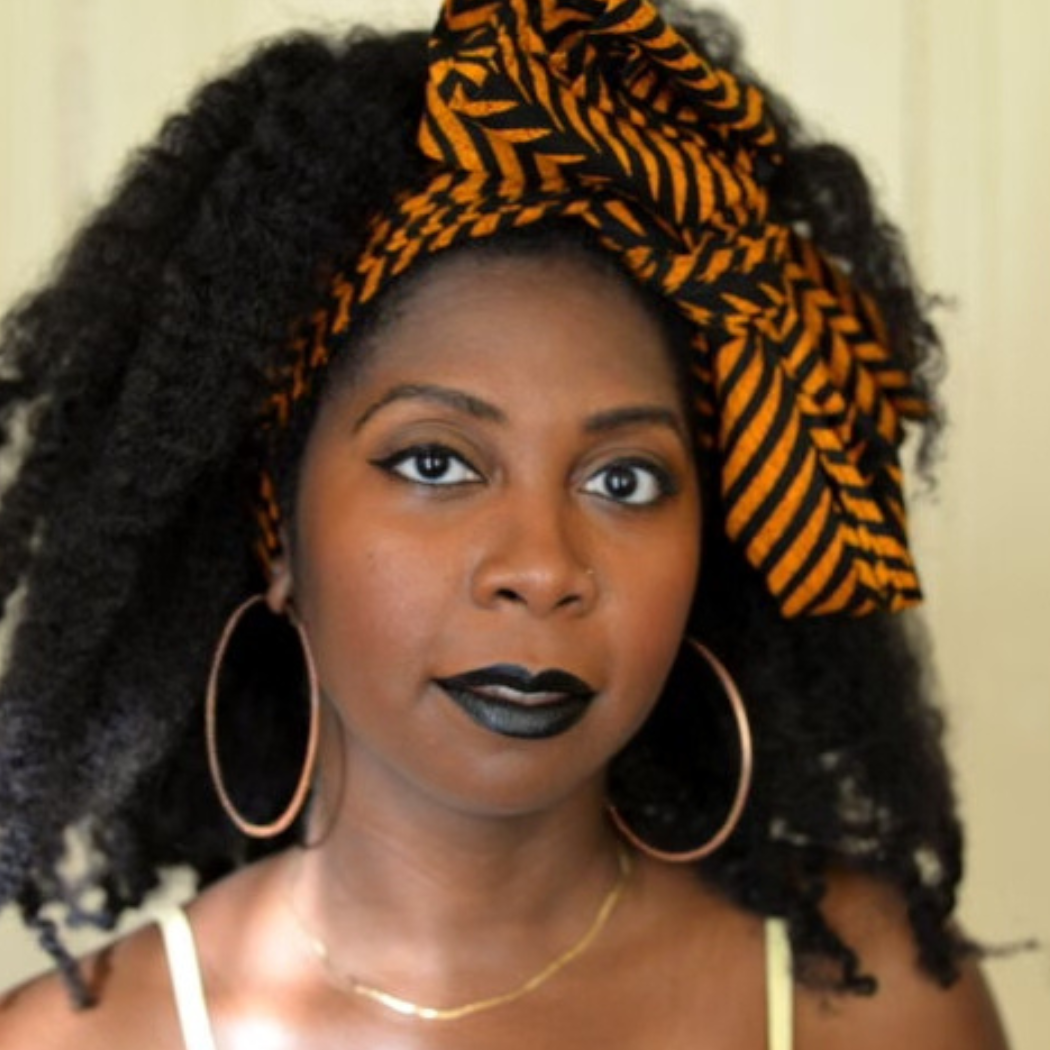 Desiree C. Bailey/Poet
Desiree C. Bailey is the author of What Noise Against the Cane (Yale University Press, 2021), winner of the 2020 Yale Series of Younger Poets Prize. She is also the author of the fiction chapbook In Dirt or Saltwater (O'clock Press, 2016) and has short stories and poems published in Best American Poetry, Best New Poets, American Short Fiction, Callaloo, the Academy of American Poets and elsewhere. Desiree has a BA from Georgetown University, an MA in Fiction from Brown University and is an MA Poetry candidate at New York University. She has received fellowships from the Norman Mailer Center, Kimbilio Fiction, Callaloo Creative Writing Workshop, Poets House, The Conversation and Princeton in Africa. She has received awards from the New York State Council on the Arts/New York Foundation for the Arts and Poets & Writers. Desiree was born in Trinidad and Tobago, and grew up in Queens, New York. She is currently an English teacher in Brooklyn, New York.
www.desireecbailey.com
Bea Goodwin/Librettist
Bea Goodwin is a librettist, lyricist and operatic stage director. Her work has premiered in
traditional theatrical spaces such as BAM, La Mama Experimental Theatre, DiMenna Center for
Classical Music as well as site specific immersive experiences like the Mount Vernon Gardens, the
Mark Hotel penthouse and the Montauk Club. She has been published by Sparks & Wiry Cries
Songbook Vol. 1 and her work is on the list of suggested contemporary opera repertoire for the
Jensen Foundation. Her song cycle She-Wolf placed as a finalist in the top 12 submissions for this year's NATS Art Song Composition Award.
www.beagoodwin.com
Amanda Hollander/Librettist
Amanda Hollander is an opera librettist and fiction writer now based in Brooklyn. She wrote the libretto for The Emperor's New Clothes, with music by composer Nicky Son. The opera was workshopped in Los Angeles under the direction of Peter Kazaras and Richard Danielpour in March 2018. Subsequently, Hollander was commissioned by the University of California, Los Angeles, for a new libretto Quake which will accompany a score by composer Kay Rhie. Quake premiered in 2022. Hollander was one of two librettist fellows with the American Opera Project's Composers and the Voice Program for the 2019-2021 season. Her chamber opera Town Hall, with composer Tony Solitro, was scheduled for a September 2021 performance as part of the American Opera Project's Six Scenes.
Hollander holds a doctorate in Victorian and children's literature from UCLA, where she was the first graduate student to win the Collier Prize for Fiction, awarded for best novel manuscript of publishable quality. She has published several works of fiction and poetry. Of these, her short story "A Feast of Butterflies" was singled out as one of the notable speculative fiction stories of 2020 by Locus Magazine. A children's book writer as well as a librettist, Hollander was the recipient of the inaugural Society for Children's Book Writers and Illustrators (SCBWI) Student Writer Scholarship and the 2013 SCBWI-LA Sue Alexander Grant. Through the latter, she sold her picture book Petra the Pirate to Simon & Schuster and subsequently was awarded a scholarship from the Highlights Foundation
She currently is at work on a new project, based on the events of the Johnstown Flood. www.amandahollander.com
Federico García Lorca/Poet
Born near Granada in Fuente Vaqueros, Spain, prominent 20th-century Spanish poet and dramatist Federico García Lorca studied law at at the University of Granada before relocating to Madrid in 1919 to focus on his writing. In Madrid he joined a group of artists that included Salvador Dali and Luis Buñuel. The group came to be known as the "Generation of '27.'" Surrealism would greatly influence his art. Lorca published numerous volumes of poetry beginning with Impresiones y paisajes (1918). His lyrical work often incorporates elements of Spanish folklore, Andalusian flamenco and Gypsy culture, and cante jondos, or deep songs, while exploring themes of romantic love and tragedy. He cofounded La Barraca, a traveling theater company that performed both Spanish classics and Lorca's original plays. Despite the threat of a growing fascist movement in his country, Lorca refused to hide his political views, or his homosexuality, while continuing his ascent as a writer. In August 1936, at the onset of the Spanish Civil War, Lorca was arrested and executed by a firing squad a few days later.
Peter Mason/Poet
Peter Mason is a Bi+ poet and literary event, program, and development specialist from Rochester, NY currently living in the Twin Cities area. He obtained his BA from SUNY Fredonia where he organized the first and second annual Fredonia Poetry Festival, the first Fredonia Poetry Slam, as well as several other literary and community events. He earned his MFA at the University of Arkansas in Fayetteville, where he served as the Development Director and Assistant Poetry Editor of The Arkansas International (2018-2021) and Development Director for the Open Mouth Literary Center (2018-2021). Currently, he is the Assistant Director of the MFA Program in Creative Writing at the University of Minnesota.
Jenny Xie/Poet
Jenny Xie is the author of EYE LEVEL (Graywolf Press, 2018), a finalist for the National Book Award and the PEN Open Book Award, and the recipient of the Walt Whitman Award of the Academy of American Poets and the Holmes National Poetry Prize from Princeton University. Her chapbook, NOWHERE TO ARRIVE (Northwestern University Press, 2017) received the Drinking Gourd Prize. She has been supported by fellowships and grants from Civitella Ranieri Foundation, Bread Loaf Writers' Conference, Kundiman, and New York Foundation for the Arts. In 2020, she was awarded the Vilcek Prize in Creative Promise. She has taught at Princeton and NYU, and is currently on faculty at Bard College.
www.jennymxie.com
Thank you to the supporters who made this possible
---
The Heinz Endowments
Dr. Jedd Wolchok and Karen Popkin
A.M.
Ronald Schaefer
Lloyd F. Stamy, Jr.
Carole King and Chip Burke
The Pittsburgh Concert Society
Brian Worsdale
Dr. Paul Doerksen
Jim and Lindsey Nova
Diane Sallade